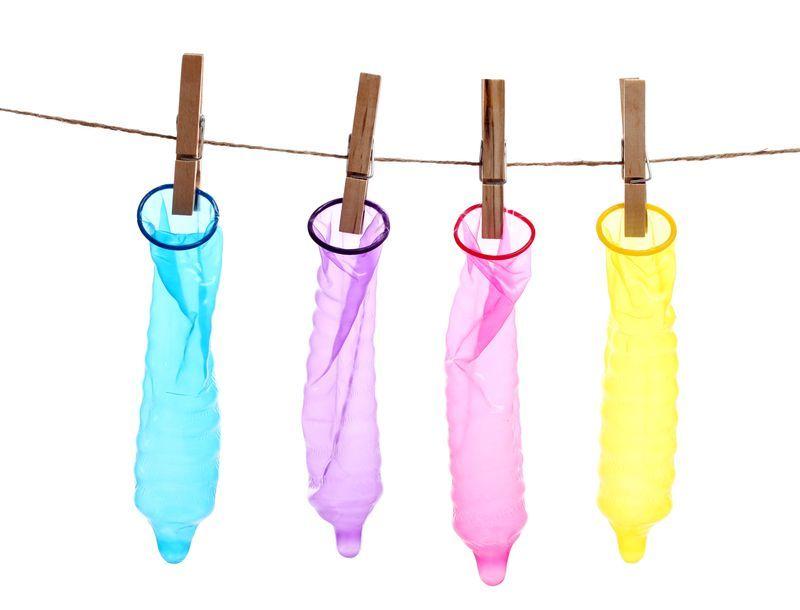 I've been reading a compendium of Sherlock Holmes on my Kindle, in French. It's quite a work-out for my language challenged brain I can tell you, but it was free to download and its great learning! The reason I am sharing this is that our drug addicted, violin virtuoso sleuth has a lot to say about knowledge.
'Education never ends Watson, it's a series of lessons with the greatest for the last' he says. 'We all learn by experience, and your lesson this time is that you should never lose sight of the alternative'. And so on. Poor Watson, always second fiddle to a man who says of himself 'I am a brain – the rest of me is a mere appendix' (no sex there then!).
Life is an opportunity for continual learning, and staying curious about sex is important to me, not just because my registration requires it, but because I love learning! I'm connected to many and varied sources of sexual knowledge through specialist colleagues, social media platforms and personal contacts and every week I consider a new slant on some aspect of sexuality that I just have to investigate further. Honestly, if someone looked at my google history they'd be in for a shock!
So, this week I have been thinking about sex education specifically – and asking myself what I think about my own sex education through school and at home and wondering what has changed through the decades. For example, HIV and AIDS wasn't a part of our world in my youth. Being gay was still something that was ridiculed on telly…cringing as I remember 'Are You Being Served?'. Being Trans was to play the part of the pantomime dame every Christmas and being a single mum was shameful. The police didnt get involved in domestic violence and rape victims were 'getting what they deserved dressing like that, what do you expect?' Thank goodness society has come so far..but I'd say still has a long way to go to deliver top quality sex education for all.
Now I am aware that sticking your fingers in this particular pie can lead to severe burns. There are lots of people who are strongly against sex education which they believe promotes 'promiscuity' or brainwashes kids into 'being gay' or subverts their particular moral or religious code…but I'm not going to get involved in any of that. If that is you …please don't troll me. I happen to believe with strong conviction that sex ed protects our young people and that it has let down those who are not able bodied and / or straight for all of the past forever.
Questions spill out of my brain. What is the state of sex ed these days? What is the aim of sex education now? Are we delivering more sex ed? Are we delivering better sex ed? And, actually what does BETTER look like? How do we measure outcomes? Is teenage pregnancy the only measure? Does 'state school' sex education deliver to those with learning or physical differences? Does it include LGBTQ+ issues, what about abusive or toxic relationships, what about the law, what about hatred? Do boys learn about menstruation and menopause? Do girls learn about spontaneous erections and wet dreams?
As usual I am not going to feed you all of the answers, but hopefully give you something to talk about at the dinner table tonight!
Let's start with the new curriculum.
In England, sex education had an overhaul and in September 2020, the new curriculum was introduced and has to be in the delivery stage by this summer term 2021. It is now called RSE = Relationships and Sex Education. RSE progresses throughout schooling, starting with compulsory 'Relationships Education' in primary school, 'Relationships and Sex Education' in all secondary schools and additionally 'Health Education' in all state-funded schools. The aim of RSE they say is to give young people the information they need to help them develop healthy, nurturing relationships of all kinds, not just intimate relationships – and knowledge about safer sex and sexual health to ensure that young people are equipped to make safe, informed and healthy choices as they progress through adult life.
The gov.uk website has published its guidance for schools which makes interesting reading and if delivered, will be massive leap forward from the sex ed that I experienced from my C of E primary school and my starchy grammar school!  You can read it here – it answers many of my questions!
https://assets.publishing.service.gov.uk/government/uploads/system/uploads/attachment_data/file/908013/Relationships_Education__Relationships_and_Sex_Education__RSE__and_Health_Education.pdf
But there are remaining concerns. For example, each school will be required to draw up a written policy of how they will deliver RSE and who will deliver it, which is great, except as a sex therapist I'd want to know that the teacher delivering the RSE is-
Properly trained and competent,
Open and comfortable,
Diversity inclusive…including LGBTQ+ and disability,
Culturally sensitive AND
Allowed to talk about the joy that good sex can bring
Allowed to invite others more informed to come and do it for them?
I can think of a teacher friend right now who was landed with the sex ed lesson (yes, 1 single lesson) and you have never met a more awkward chap when social conversations get a bit rude….so perhaps fertility and biology were covered, but I doubt any of the fun stuff was!
I so desperately hope that schools pay for quality training and invest properly…it is supposed to be 'a healthy adjunct to great parent led sex education at home' say the government. Which brings me on to my next point.
How many people do you know that had great parent-led sex education at home? (With the exception of my daughter, I don't know any!)
So, another of my concerns is that parents who use their right to withdraw their child or children from RSE in secondary school (because of their fears about promiscuity, or homophobia or religious concerns) are pretty unlikely to offer any sex education at home…and are leaving their children massively vulnerable.
Fortunately, there are people who can help to fill the gaps and I have met lots of great sex educators delivering fabulous and creative sessions for those who are differently able or who identify as anything other than straight. I've also recently connected with Barrow SHAW, a new company set up in South Cumbria who have a firm commitment to delivering sex education that either teaching staff or youth leaders or parents may feel ill equipped to offer.
They offer lesson plans and workshops (stand-alone or as a course) and can assess and address needs of groups. Content is currently delivered online via Zoom or Teams, offering information on topics surrounding sexual health, contraception, pregnancy (unplanned and abortion), sexually transmitted infections and many, many more, including particular medical conditions or disabilities and fulfilling RSE requirements. You can find out more here- https://barrowshaw.co.uk/
While I am pointing you elsewhere- I'd encourage you to look at this brave youngster doing a TED on Youtube about the need for gender diverse sex ed.. https://www.youtube.com/watch?v=dWieTvjkj0k
And the Mencap site for some research and great resources for those with learning disability here.. https://www.mencap.org.uk/learning-disability-explained/research-and-statistics/sexuality-research-and-statistics
So, what about you?
Did you have good sex education at home and school?
What did you think was missing?
If you had to create a new sex education curriculum, what would you include? What would you leave out?
How would you measure success?
Do you think, like Sherlock, that we should learn by experience?
And should we always be considering the alternative?