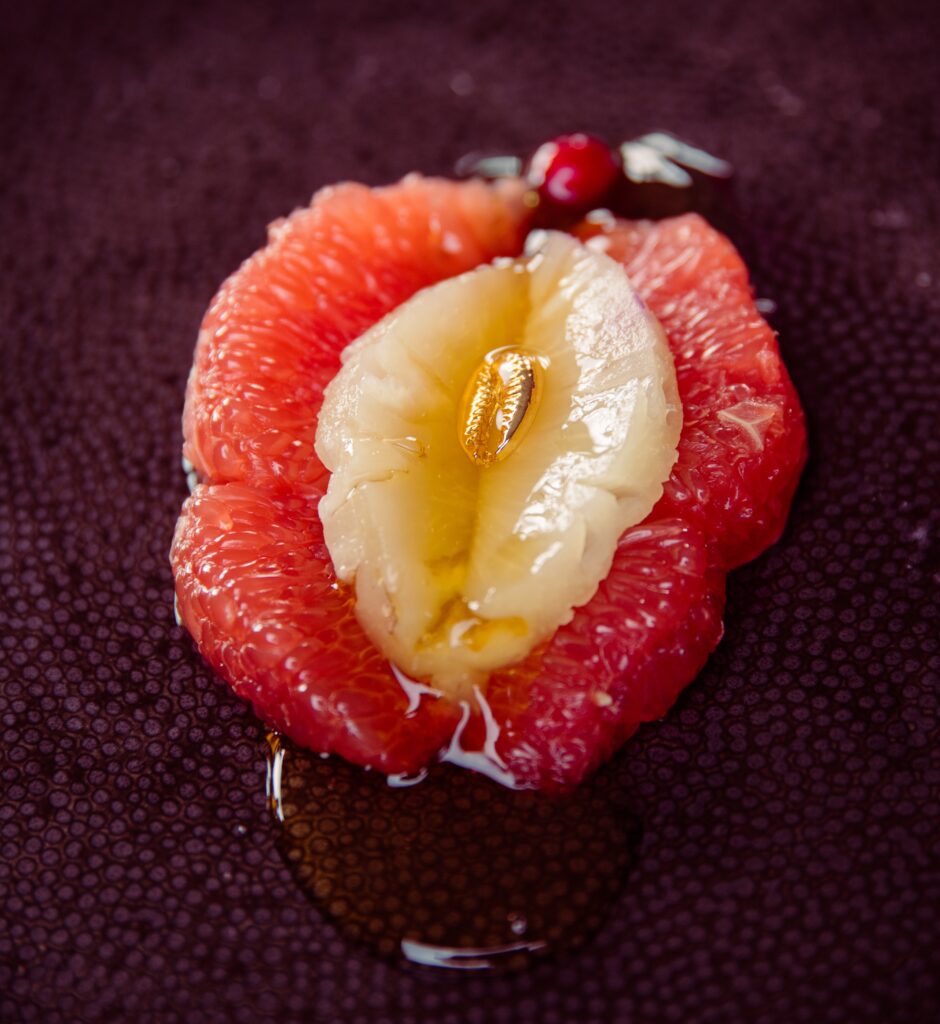 I heard this week about International Red Knickers Day which this year will be on September 10th. This International Gynaecological Awareness Day (IGAD) campaign is run by Kath Mazzella, an Australian woman who is a gynaecological cancer survivor so committed to advocating for women challenged by gynaecological, sexual and related mental health conditions that she has won more awards than I can list but fortunately you can read all about her here https://www.kathmazzella.com/about/
The reason I'm mentioning this now is because I have had a very 'Vulva' kind of a week.  You know when a theme just keeps coming back and slapping you about the face, like it's trying to tell you something? 
It started when I was watching the limited series 'The Principles of Pleasure' on Netflix. There was no new learning for me but it turns out that there is a LOT of learning for many! The stats about how many women do not know their own external genital anatomy in the USA prompted me to look up how many Brits are vulva aware….and then I was shocked!
There was a study published last year asking that very question of 191 members of the British public. A Guardian article explains the results – https://www.theguardian.com/lifeandstyle/2021/may/30/most-britons-cannot-name-parts-vulva-survey
      9% !!
So, with sex education in mind (and whatever your gender) I implore you to try to label this diagram (get your teenagers to do it too) and then read the article above to see if you got it all right.  How can we even begin to understand vulval illness if we don't know what a happy fanny looks like?  If you are in possession of a vulva, perhaps you can then take yourself off with a hand mirror and try to identify the same structures in real life? You could even practice your pelvic floor squeezes while you are there by following the 60 second 'squeeze along' here – https://whymumsdontjump.com/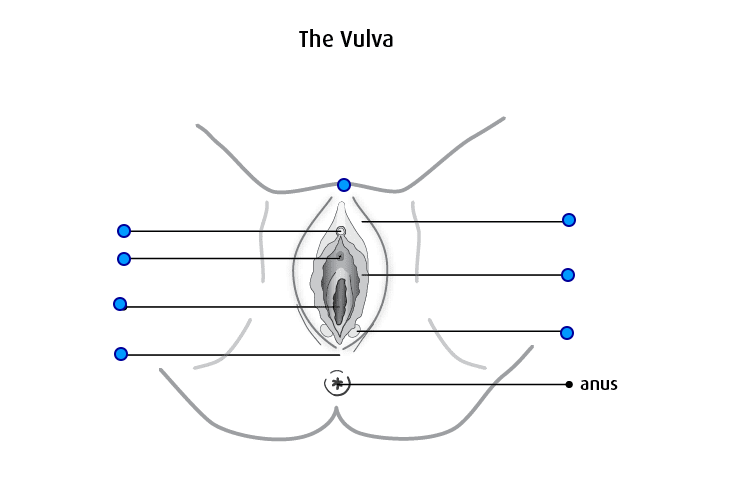 And I challenge you further to look at the Great Wall of Vagina and see if you can spot one that looks just like yours?  http://www.greatwallofvagina.co.uk/great-wall-vagina-panel-1-0 (I bet you can't as they are all as individual as your fingerprint….your Yoni is yours aloney!)
There are 5 months to Red Knickers Day and I pledge to have a monthly post on gynae awareness.  I've also signed up to have a "Fête de Fanny" at my home in France with my girlfriends (there are free resources on Kath's website) and I encourage you all to do the same! Lets all use the same opening music-video – https://www.youtube.com/watch?v=lvFF1s5z2RY